Using advanced technologies, including Thermal Imaging, Alumni Roofing can create a comprehensive Roof Health Assessment for your commercial or industrial building, free of charge.
During this process we will assess your roof and provide a written report on the following: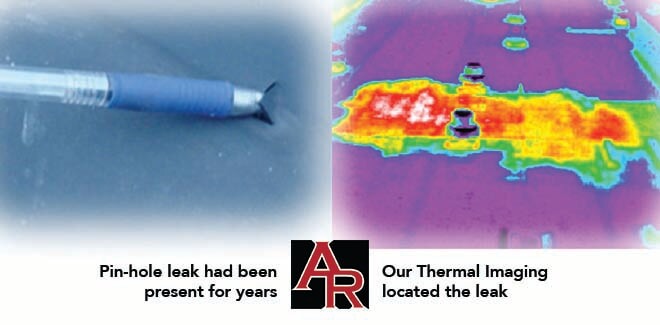 The report will include still photos and thermal imaging where applicable – an example of this report can be seen here. We'll include recommendations and pricing to provide you with options to feel comfortable and confident that your roof is in good hands.
Storm Damage Assessment
Leaks or roof damage due to weather can be unexpected and overwhelming. Alumni Roofing can help take away the burden by visiting your building with prompt service and a quick timeline to get you back in business.
If you have a commercial or industrial building that has sustained storm damage or you're experiencing a leak, help is as simple as a call to our office at (419) 884-9715. We can handle all types of roofing projects and repair services – no job is too big or too small for us to handle.
What to expect:
In many cases, if your roof was damaged due to a storm or inclement weather, you may be able to work with your insurance to cover costs. We can help you file a claim with your insurance carrier so you don't have to learn the in's and out's of the roofing lingo.
Don't delay, call us today at the first sign of a leak.
There are many hidden costs with a roof leak that is not attended to in a timely manner, such as:
Source: GAF(R) 2011, Certified Maintenance Professional Manual