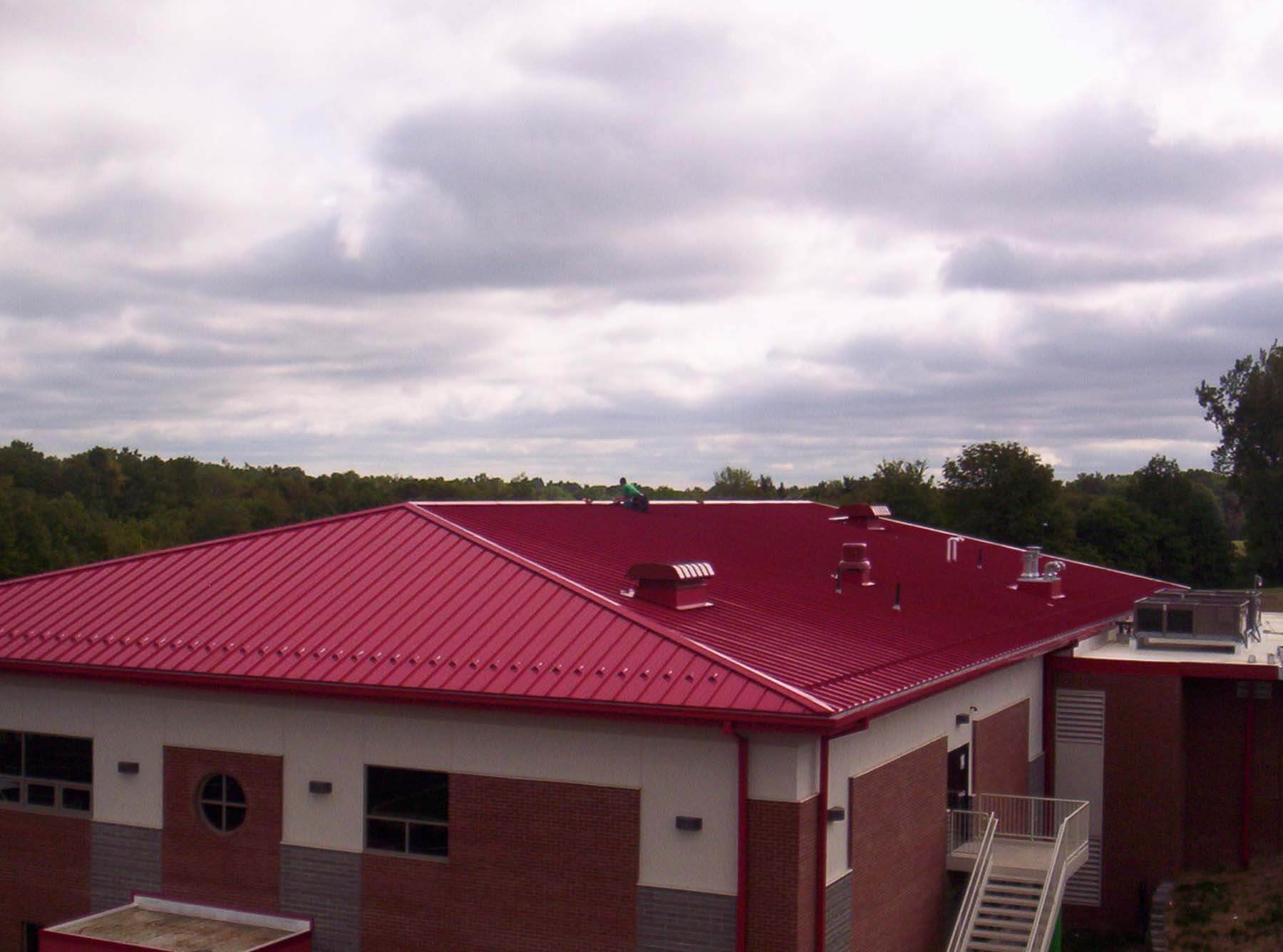 Slide 1
Our Promise
To consider all options for a leak-free, long-lasting roof… at the lowest cost.
Celebrating 23 Years of Service
Welcome to Alumni Roofing Company Inc.
Alumni Roofing is a full service commercial roofing contractor providing commercial and industrial roofing solutions. Located in Lexington, Ohio, we provide service to much of north central Ohio, including the greater metropolitan areas of Columbus, Cleveland and Akron.
Services include:
No one wants to spend money on their roof.
But a failing roof can cause significant damage to your building, loss of production and/or loss of inventory, and safety concerns.
If you experience an unexpected leak in your commercial or industrial building, we are your roofing experts. Our team has quick service response to address emergency and storm damage situations by providing a roof leak investigation, followed by options and costs. You can access us 24/7.
When your roof starts to leak, don't assume that it needs replaced. While we are very skilled at replacing roofs, we also specialize in squeezing a few more years out of your current roof. This can include making repairs, replacing sections of a roof, or applying a coating.
A unique service we offer is to work with your business or organization on a Preventative Maintenance Program. Such a program allows you to budget and prepare for anticipated roof expenses down the road. Upon evaluation of your roof, you will receive a customized 13-Point Summary that includes detailed photos and a plan of action.
At Alumni Roofing, we are committed to quality, customer service, safety and community.
We look forward to serving your business.
Proud Member of: